Stone Tiles & Slabs
Jodhpur Pink Sandstone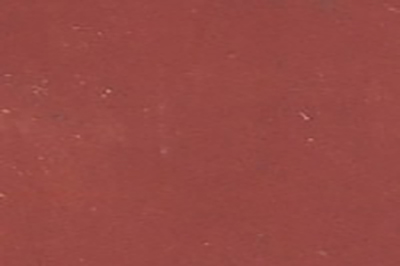 Jodhpur Red Sandstone
Jodhpur Brown Sandstone
About Sandstone
Sandstone is an extremely hard and tough material and consists of consolidated masses of sand deposited by moving water or by wind. Some of the sandstone are so homogeneous and soft that they are capable of receiving most elaborate carving and filigree work. The colour of the rock is largely determined by the cementing material - iron oxides produces red or reddish-brown sandstone, and the other materials produce sandstone in white, greyish or yellowish sandstone. Jodhpur sandstone is mostly used in monuments, important buildings and residential buildings. Jodhpur sand stone is also termed as "chittar patthar".
Peculiar about Sandstone or Specialty of Jodhpur Sandstone
Natural Jodhpur Sandstone is believed to be the youngest of the quartz based stones, such that each stone has a different level of porosity, hardness and compressive strength. Its texture is noteworthy and the medium sized grains are all of the same sizes.
The colour of sandstone is variable and depends upon the composition of the binding material, and therefore varies from Red, Brown, Pink, Greenish, Yellow, grey and White.
Use of Jodhpur Sandstone
Sandstone is suitable for both domestic and commercial use. It is highly acclaimed for its natural beauty, which makes it useful for interior as well as exterior decoration. Because of its architectural properties, sandstone is found a suitable medium that is used to clad walls and floors and churns out an enamouring range of handcrafted artifacts such as garden ornaments, sculptures and other decorative items.
Sandstone textures and compositions may be used to interpret many things about the history of the sand, including source area lithology, paleoclimate, tectonic activity, processes acting in the depositional basin, and time duration in the basin. Remember that the source area is the land which is weathering and eroding to supply terrigenous debris to the depositional basin.
Sandstone Care
Although Sandstones are rough and tough but Sandstone requires care to ensure that sandstone lasts for even more years and generations and imparts natural beauty to the surroundings. Here are few tips for taking care of sandstone: Keep stone free of dust, which may otherwise produce scratches. Hence dust interior floors frequently using a clean non-treated dry dust mop.
Use warm water to clear sandstone regularly using a mop or sponge.
The cleaner used should be neutral.
The cleaner to be used should not contain acid or lemon, which can otherwise etch the surface and damage the polish and finish.
Care should be taken while using a vacuum cleaner as the metal or the plastic attachments or the wheels may scratch the surface.
Do not use scouring powders or creams; these products contain abrasives that may scratch the surface.
Do not use coasters under glasses, especially for those containing alcohol or citrus juices.
Do not drop down heavyweight with impact; these produce breakage in sandstone.
Do not place hot pans directly, use trivet or mats under them
Sandstone Handicrafts
The alluring, rustic and exotic appeal of sandstone, has made sandstone useful for gracing the edifices of forts and palaces since ages. The availability of sandstone in various colours including Red, Brown, Pink, green, beige, yellow and grey makes it further suitable for domestic and commercial use. Owing to its architectural properties and natural beauty sandstone is used for interior as well as exterior decoration. It is used to pave floors, clad walls and to churn out a wide range of handcrafted products like sculptures, frames, furniture, jewellery boxes, stands, garden ornaments, flower vases and many other decorative items.
The various handcrafted items
Sandstone, the highly beautiful medium in stone is used to create a large medley of artifacts which are as follows:
Bird Bath - Is an ornamental basin often placed in the garden for birds to bathe? It is made of pure sandstone and is available in various designs to suit the requirement of the customers.
Flower Vases - Is an open container, used for keeping flowers. These vases are artistically crafted out of sandstone that imparts an ethnic touch.
Garden Ornaments - Sandstone has been commensurate in making various garden ornaments and decorative items like fountains, garden furniture, Stone planters, statues etc. The unique garden accessories change the look and the feel of the garden completely. The exquisite sandstone is used in making - Garden lamps; Garden furniture; garden troughs; statues; plinths; garden obelisks; garden miniatures; each of which captures the attention of the onlookers.
Indoor Wall Fountains - Are perfect as an interior item. The best part is that they do not occupy much space and impart uniqueness besides the calm serenity and added placidity. These sandstone fountains are placed in the living room or in the corridor or can even be put next to the staircase. These fountains are custom designed to suit the particular requirement. The fountain range is mostly available in Jodhpur Pink, Red, Brown, White Jaisalmer Yellow.
Figurative Sculptures - Are the huge figures that are exquisitely carved from sandstone. The sculptures are crafted out with the inspiration of old age, traditional art, and even the modern art
Sandstone Candle Stands - Sandstone candle stands are available in a multitude of designs and shapes. It is not only used to hold candles but also as a show piece that enhances the interior decoration. The sandstone candle holders are designed aesthetically by skilled artisans. Besides the above-listed items there are many more products that are crafted out of sandstone like outdoor fountains, religious statues, table bases, photo frames, paper weights, coasters and so on.
Technical Information of Jodhpur Sandstone
| Properties | Jodhpur Stone |
| --- | --- |
| Density (Kg/m3) | 2.42 |
| Water Absorption (%) | 1.25 |
| Modulus of Rupture (Kg/cm3) | 220 |
| Compressive Strength (Kg/cm3) | 390 |
Jodhpur sandstone's Chemical Properties
| Properties | Percentage |
| --- | --- |
| Sio2 | 96.60 |
| Fe2o3 | 1.20 |
| Al2o3 | 1.00 |
| CaO | 0.28 |
| MgO | 0.20 |
| L.O.I. | 0.50 |
Sandstone Textures
Sandstones have different surface textures, which varies according to their formation. However nowadays the stones are fabricated as the desired texture and the usage. There are six main types of surfaces that are in use.
Natural

The natural surface texture is achieved by ripping along its line of cleavage to reveal the natural grain & texture. This texture gives an undulating surface with great character. The surface comes with natural clefts giving a very natural look.
Flamed

texture provides a rough surface. The roughness in the surface is a result of bursting of crystals when the stone is heated. Such a surface gives an irregular textured finish.
Polished

Polished surface texture is a reflection of polished crystals. Such texture brings out the brilliant colours and grains of natural stones. The shine on stone surface comes from polishing bricks and powders used during fabrication and not from any coating.
Honed

The honed texture is produced by grinding a surface with high grit material to a uniform specification, such that it does not produce a reflective surface. Thus honed stone colours are not as vibrant as polished stones. A smooth finish with a slight sheen is produced by using a polishing head. This surface is very smooth, but often very porous.
Bush Hammered

A pounding action that develops a textured surface. The top surface is pneumatically tooled to produce a pitted or grooved surface finish.
Sawn

Sawn surface is coarsely polished leaving a semi-smooth, regular finish. It is done by using a gang saw.
Sand Blasted

producing a finish similar to cleft, sand blasting involves projecting a high-pressure airline coarse-grained grit, onto the top surface of the stone. It is characterized by a textured surface with a matte gloss.
Sandstone Edges

The finish and the smoothness of the tiles and the slabs made of sandstone depends on the edges, which is further dependent on the way they are cut. The edges play a major role in the overall appearance of the architecture they are used in. The fine edges of a stone can enhance the overall look of ceiling, flooring or any other exterior or interior looks. The edges are available in three different finishes. These are - Machine cut/sawn, Hand chiselled/hand dressed or Chamfered/beveled
Machine cut/Sawn Edges

Such tiles or slabs are the commonly used types of edges. Using machine lends the fine edges which simplifies the work of the fitter as these slabs or tiles fit perfectly. The machine cut/ sawn edges slabs are subjected to a high-speed rolling cutter blade to get a very smooth edge surface with a complementary (90°) angle at the vertices of the tiles/slabs.
Hand chiselled Edges

Hand chiselled edges, as the name suggests are smoothened by the professional workers. Hand chiselled or hand dressed edges are best suited for exterior walls and pavements. This type of tiles is first cut into different sizes and then, they are worked upon to achieve the smoothness. This edge finish is very much similar to natural surface finish and hand dressed edges are a good combination with natural surface finish.
Chamfered Edges

The chamfered edge slabs looks classic on exterior walls or any part of the interior. These slabs most commonly find a place in kitchen tops or on table tops. Chamfering the edges is achieved by following the two processes of first sawing and then polishing. Chamfering removes the shine and whiteness of sawn edges.
Jodhpur sandstone is one of the important sandstones of India. It is an excellent building stone. This can be chiselled and dressed to a smooth surface in various attractive shapes. The sandstone has a verity of uses such as roofing, flooring, paving, panelling, beams, pillars, arches, doors and window sills, wall facing, fence posts, mile stones etc. It is especially useful for exterior cladding in sea shore buildings due to acid & thermal resistant properties. As such the effect of saline winds is negligible on sandstone. It is also suitable for use in chemical industries as flooring, wall fixing & lining due to its acid and alkali resistant properties. It is also suitable for carving and making windows and jallis. The sandstone is being quarried and used from centuries and a number of historical buildings and monuments such as Buddhist Stupas of Sarnath, Red Fort, Sansad Bhawan, Rashtrapati Bhawan, and National museum , Delhi; Chhitar Palace, Jodhpur etc. are made of sandstone.
Rajasthan Sandstone because of its regular bedding, uniform grain size, suitable nature and durability, has been used extensively not only in Rajasthan but also in Northern India and even exported to Canada, Japan, and Middle East countries.
Recently some entrepreneurs have tried for cutting and polishing of sandstone. Due to the straight/curved lines of bedding/current bedding & attractive figures developed due to iron solutions, the cut sandstone after polishing, looks very attractive. It has resulted in its use in place of granite/marble.
You can also contact us directly or put your enquiry below.
33, Vaishali Industrial Scheme, near thar dry port, pal, Jodhpur,Rajasthan, India
Send us your enquiry/requirement